Review of QuietOn "Portable Peace and Quiet"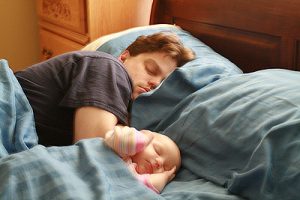 Most products focus on stopping snoring at the source. There are countless devices to help change the breathing patterns of those who snore, such as mouthguards, nasal breathing strips, or even C-PAP machines.
Most of the time, we put this responsibility on those who have this noisy disorder. The creators of QuietOn decided to take a different approach and create a snore noise-canceling solution. This new approach has made headlines worldwide since the product was released in 2018.
Making Peace and Quiet Portable
The Finnish company behind QuietOn originally focused on providing peace and quiet for people looking to work or travel in peace in spite of noisy surroundings. In fact, the founder realized that noise-canceling technology can reduce anxiety and increase focus. Noise pollution in many public places, such as airports, made it difficult to complete work without disturbance.
These earbuds make quiet and serenity portable and became a favorite in many professions, such as business travelers, surgeons, and writers. These earbuds are so popular with dentists that QuietOn developed a line of noise-canceling earplugs specifically designed for use by dental professionals and their patients.
The Rundown: Pros and Cons of QuietOn
No noise-canceling device is perfect, especially when it comes to sleeping next to a snoring partner. Here are some of the pros and cons of QuietOn Sleep earbuds:
Pros:
Several packages for single-use, couples, and even families
Helps block out other noises that might disturb sleep
A cost-effective way of dealing with snoring
Well-researched, thoroughly reviewed product
A variety of size tips to fit any ear
Long battery life, up to 20 hours in a single charge
Portable
Easy to wear and to charge
Cons:
Does not stop your snoring partner
The price tag is high
Wearing something in your ear while you sleep is an adjustment
Does not address the causes of snoring
Not Enough Sleep: It's a Crisis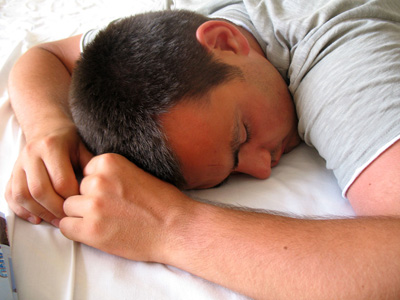 The need for a good nights' sleep has never been greater. The problem has become so prevalent that in 2015, the Centers for Disease Control and Prevention (CDC) announced that not getting enough sleep is a true health crisis.
The following year, the CDC reported that 1 in 3 adults did not get enough sleep. The study showed that many adults were experiencing excessive daytime sleepiness, which in some cases resulted in an inability to work or keep a job.
With ever-greater demands on our time, people are finding it harder to get the amount of sleep scientists recommend. However, many people who live with a snoring partner are unable to sleep through no fault of their own. The effects of sleep deprivation include weight gain, high blood pressure, mood imbalance, low sex drive, memory loss, and increased risk of heart disease.
QuietOn recognized the tremendous void in available sleep remedies, and developers quickly realized the amazing implications this technology presented. In 2018, QuietOn enjoyed even more commercial success when it released its Sleep version of its classic earplugs, which is smaller and more compact. While the decreased size meant sacrificing some battery life, they still work for 20 hours without charging, so it is unlikely to be a significant problem.
How They Look and Feel
One of the questions we consistently ask when buying a moderately priced product: is it worth it? There has to be a certain "wow" factor when opening something new. While we know the outer box has no functional value, we believe that packaging should reflect a product's value.
When you give these as a gift, will it reflect the amount of thought and money you put in? QuietOn Sleep earplugs have the sleek quality packaging you expect from a new electronic device. Inside the elegantly smooth outer box holds a glossy high-tech black case in which they are housed is also what is used to charge the earplugs.
The earplugs are black with the QuietOn logo in yellow. These earplugs are made for comfort, using replaceable memory foam tips specifically designed for QuietOn earplugs that fill the ear canal comfortably and maximize their performance.
The foam tips come in sizes small, medium, and large. One of the concerns in creating an overnight electronic earplug was making sure that they wouldn't irritate the ear or fall out in the night. When adjusted to the proper ear-size, people almost unanimously report that they can hardly feel them at all.
How You Use Them
One of the best parts of these earplugs is how simple they are. The charging case is charged via USB cable. Once taken out of their case, the earplugs are automatically on. Even when the room is pitch dark there are no "on" switches to worry about.
They have a default tip attached, but if they do not fit, simply rotate and pull them off and choose another size (included in the package).
When the earplugs are placed back in the charging case, two small blue lights glow to indicate charging. The lights will turn off when charging is complete. There is one small mechanical button in the center of the earplug. When firmly pushed, it allows you to hear and interact normally.
How Much They Cost
These will normally cost $219.00, but for the Christmas holiday, they are on sale for $169.00. If you get one for your spouse as well, the total price is $384. If you decide to get 4 pairs, the cost goes down to $714.00. While this may seem like a hefty cost, the benefits of a good night's sleep are priceless.
Warranty / Return Policy
QuietOn Sleep earbuds are a significant investment in your health, and you want to make sure your purchase is protected.
One of the most unique features of QuietOn Sleep noise-canceling earplugs is the manufacturer's warranty, which protects both the earbuds and the charging case.  If you live in the EU, you have a 2-year warranty guarantee. For countries outside of the EU, there is a 1-year warranty.
If you are unhappy with your QuietOn Sleep earbuds, you can return them within 14 days. Just contact customer service and they will send you a packing slip and return form to include with the earbuds. The earbuds need to be undamaged, fully-functioning, and unused.
Final Thoughts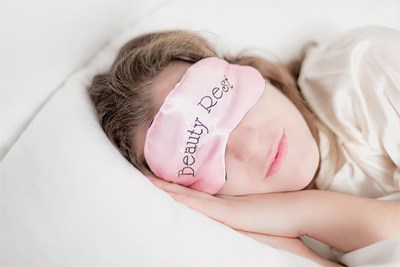 If you struggle with a snoring partner next to you in bed at night, don't let their noise continue to interrupt your rest. QuietOn earbuds are an excellent investment to help you achieve a great night's sleep with your partner.
Good Morning Snore Solution
About SnoreRx – Best Snoring Mouthpiece
Stop Snoring, Start Living – Good Morning Snore Solution
How the ZQuiet Mouthpiece Works
Our advisors have thoroughly tested over 40 anti-snoring products, and gathered over 100,000 customer reviews. This website features our top recommendations, with products offering various approaches to solving snoring issues, at a range of prices. All products are:
Effective at Snoring prevention
FDA Approved & Safe to use
Provide 100% Satisfaction Guarantees
Have Great Customer Satisfaction Scores